Looking for what The Chief Treble Maker, Takenya Battle, has to say? You're in the right place.
Meet our Studio Technology Expert – Takenya Battle (39:10)
Takenya Battle is a master musician, teacher, and entrepreneur who helps children and adults arrange, articulate, and amplify their inner musician with online voice and piano lessons. She teaches music educators how to keep time with today's technologies while still leveraging their traditional musical knowledge.  
Find her at @kenyaskeys 
Visit Our Latest Blog Posts Below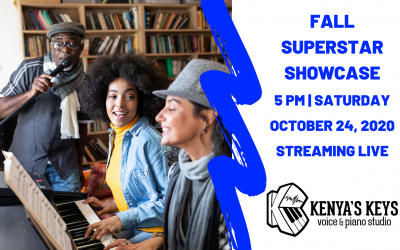 October 2020 October highlights include: Tips for getting started with Musico Details for the upcoming virtual recital at 5:00 pm on October 24 Superstar Shout Outs Let's get started, Superstar! Musico Benefits Musico is NOT an app. This website can be accessed on any...
read more