Who is The Chief Treble Maker, Takenya Battle?
Takenya Battle is a master musician, teacher and entrepreneur who helps children and adults alike arrange, articulate and amplify their inner musician with online voice and piano lessons.
The founder of Kenya's Keys Voice & Piano Studio, Kenya specializes in the key of easy. She teaches music educators how to keep time with today's technologies while still leveraging their traditional musical knowledge.
Still, Kenya's Keys does more than just that. Using her proprietary TLC formula in her online music lessons, Kenya helps bring a semblance of peace – pandemic or not – into the lives of everyone who steps through her virtual doors.
The high notes of her TLC formula include using tech and equipment setup for optimal success (the T), incorporating learning tools and apps for teaching concepts & theory (the L) and relying on collaboration and creativity tools & software (the C). Every piece of the formula works in tandem as Kenya uses her genius to reimagine the online music education space.
With over 20 years of experience aiding 11,000+ students, Kenya is a renowned expert in unleashing the inner musical superstar in both adults and kids. Her other accomplishments include running her business while serving as a U.S. soldier, becoming only the second woman in her family to graduate college, and writing and self-publishing 2 best-selling books.
When she's not amplifying the voices of the next generation or decolonizing music instruction, you can find Kenya penning songs for the everyday entrepreneur who wants to use melodic prose to convey who they are and what they stand.
If you're ready to synthesize a new tune in your online music education business, Kenya's Keys is the one to contact. Follow her on social media @KenyasKeys to find out more.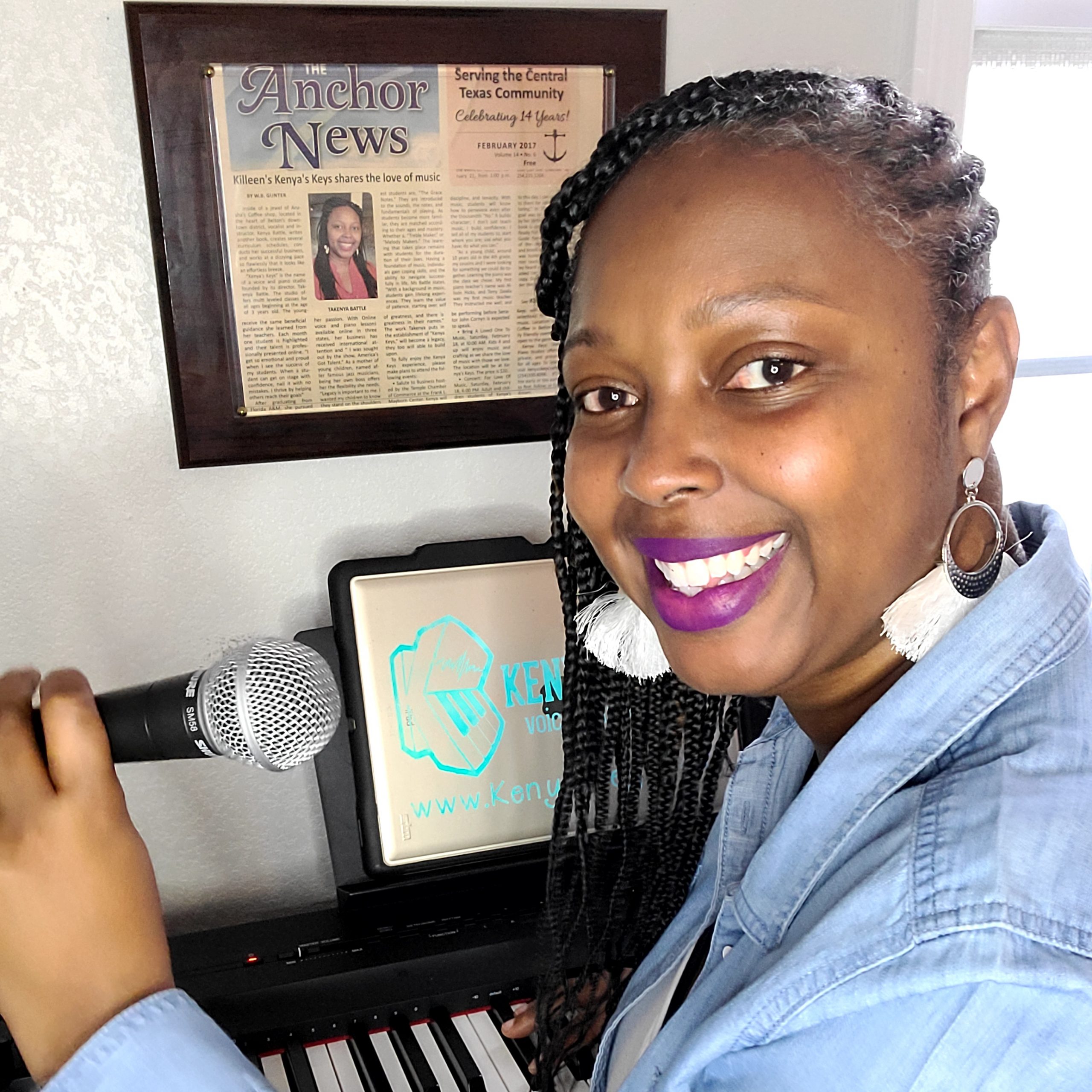 I've seen her at work.  She is the real deal and I'd recommend her to anyone looking to get to the next level.
Kenya's Keys couples classic wisdom with today's technology in ways that help you boost your confidence, master your favorite instrument, and unleash your inner superstar. 
No more dull, stuffy, boring music lessons!
Our signature K.E.Y.S. method is designed to encourage joyful music making no matter your level of experience.
For a musical journey that hits all the right notes, start today.
Gone are the days of paying "by the lesson".  Monthly tuition is all-inclusive and even includes performance opportunities at no additional cost.  Find our current tuition rates here. 
Yes, there are some guidelines we follow.  There is structure to the organized chaos that may sometimes be present during lessons.  Get all the details here.
Where Can I Find a Piano?
Having a piano or keyboard is highly important in helping you pursue your passion for music.  Check out our post here to find a piano or keyboard for every budget.  Find the keyboard or piano of your dreams and follow the links to have a Kenya's Keys approved instrument delivered right to your door!
Can We Try Before We Buy?
We greatly encourage exploring what we have to offer in a one on one setting.  This can be done virtually, in person, or you can drop in on a class in session.  We call this initial meet and greet a Keynote Klass.  Learn more here.