Good Music is At Your Fingertips
Piano Lessons in Temple, TX
How cool is the piano? You can show off your Classical skills, play some boogie-woogie or the Blues, or even slay your audience with a soulful ballad as you play and sing at the same time.  The power to generate joy is literally at your fingertips!
We know that there are tons of folks out there to learn piano from. That's why we have provided you with the following list to help you make the right choice for lessons.
No matter your age, no matter your ability- music doesn't judge.  We invite you to pursue your passion for piano.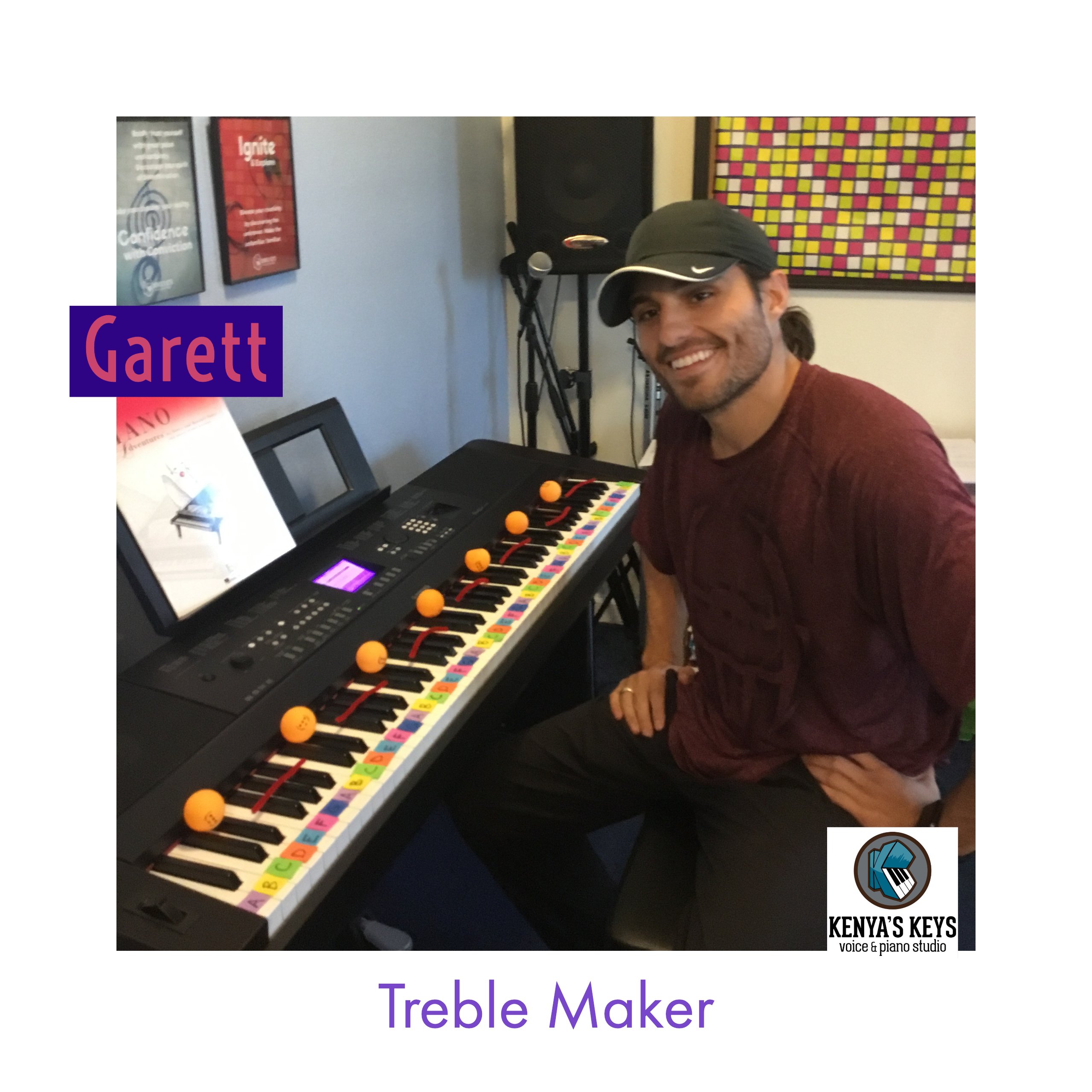 First day of piano lessons went very well.  Kenya's Keys Voice & Piano Studio is pretty freaking awesome.
Patrick R.
WHAT  YOU I LEARN?
We will take you from cautious and coy to creating with confidence at the keys.   You'll move from not knowing anything about the piano to becoming a polished performer through a series of carefully crafted lessons designed to bring the best out of you as a piano player. All the stuff that's important to musicians that you may have heard of will be included; chords, scales and most importantly… songs. Get ready to let your fingers bring the music!
AM I AN IDEAL STUDENT?
The ideal student (or Treble Maker as we call ourselves) is anyone who can sit and listen, receive coaching and instruction, and is dedicated to the ongoing process of learning.  Again, we don't look at age or ability.  If you're passionate about piano, we want to fan that flame and get you where you want to be and beyond on the piano.
HOW IS KENYA'S KEYS DIFFERENT?
Lessons are given primarily, in a group format vs private format.  We blend technology alongside tried and true methods that allow your talents to stretch, grow, and shine.  Lessons are even provided online! Curious about why we prefer group lessons over private lessons?  Check out our blog post here that tackles misconceptions about group lessons. 
WHAT'S THE PRICE FOR AWESOMENESS?
Gone are the days of paying "by the lesson".  Monthly tuition is all-inclusive and even includes performance opportunities at no additional cost.  Find our current tuition rates and the great value of instruction you receive at Kenya's Keys.  We're not one to brag on ourselves very often and would rather let our Treble Makers and their families tell you why they come here.  You can read some of their reviews HERE  or watch a video of them HERE.
WHAT SHOULD I DO NEXT?
Fill out this form or call us now and we will get you started on your dream of playing the piano the way you have always wanted.
Kenya is amaaaaazing! She has a way with kids! She's funny, sweet and never skips a beat.
Brooke T.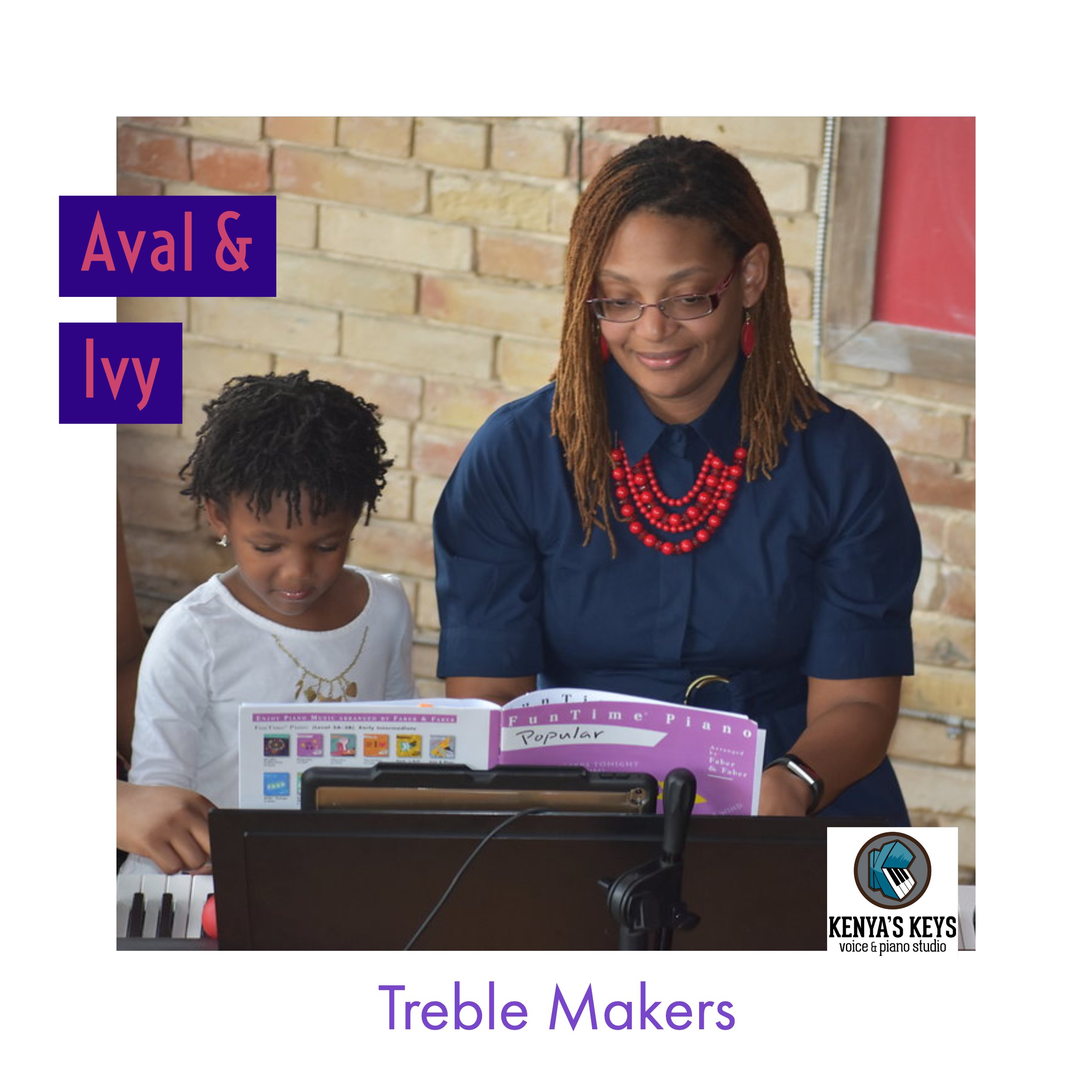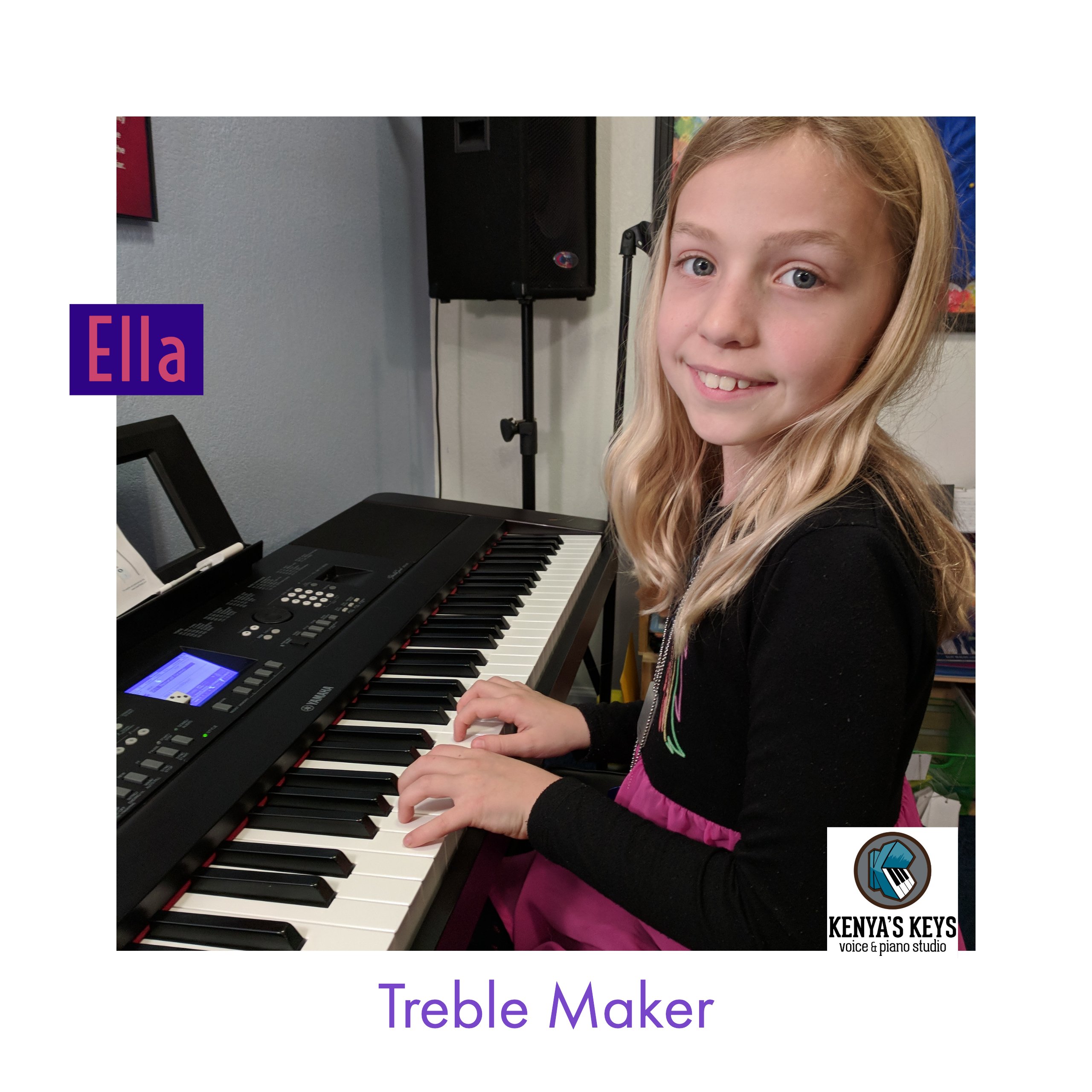 Aside from an annual Enrollment Fee of $30 ($50 for families), there are no other expenses beyond tuition.   There is never any charge to participate in any of our unique performance opportunities.  You can read our full policy HERE.