Thank you for choosing Kenya's Keys and entrusting us with your time and your unique talents.
Our wonderful staff is eager to put you on the path designed to help you unleash your inner superstar.
In order to ensure that you receive the most effective and supportive learning experience as a student or family supporter, we have established the following Policies, Expectations, and Procedures.
Visit Our Latest Blog Posts Below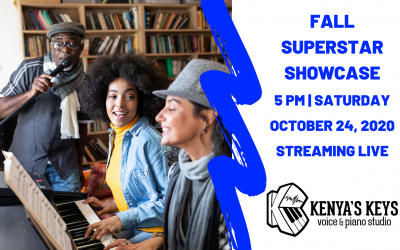 October 2020 October highlights include: Tips for getting started with Musico Details for the upcoming virtual recital at 5:00 pm on October 24 Superstar Shout Outs Let's get started, Superstar! Musico Benefits Musico is NOT an app. This website can be accessed on any...
read more