Who's a Superstar? You are!
We are looking highlight your inherent talents by equipping you with the tools that let you shine. Ready to become a more successful singer or pianist?  Looking for some custom music for your business?  Are you a teacher looking for the latest tech info for teaching?
Visit Our Latest Blog Posts Below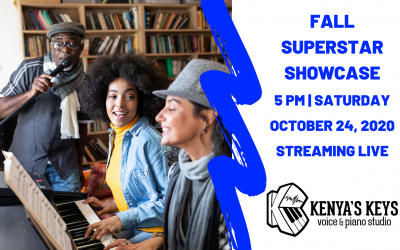 October 2020 October highlights include: Tips for getting started with Musico Details for the upcoming virtual recital at 5:00 pm on October 24 Superstar Shout Outs Let's get started, Superstar! Musico Benefits Musico is NOT an app. This website can be accessed on any...
read more