Kenya's Keys uses our proprietary TLC formula in your online music lessons. Our staff helps to bring a semblance of peace – pandemic or not – into the lives of everyone who steps through our virtual doors.
The high notes of our TLC formula include using tech and equipment setup for optimal success (the T), incorporating learning tools and apps for teaching concepts & theory (the L) and relying on collaboration and creativity tools &
software (the C).
Every piece of the formula works in tandem as we use our genius to reimagine the online music education space.
So, if you're ready to boost your musical confidence, master your favorite instrument and unleash your inner superstar, Kenya's Keys can show you the easiest, most enjoyable way.
Visit Our Latest Blog Posts Below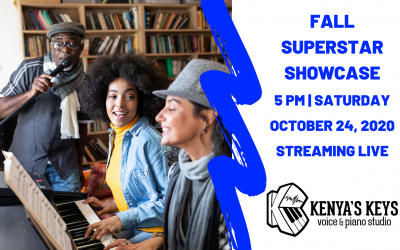 October 2020 October highlights include: Tips for getting started with Musico Details for the upcoming virtual recital at 5:00 pm on October 24 Superstar Shout Outs Let's get started, Superstar! Musico Benefits Musico is NOT an app. This website can be accessed on any...
read more